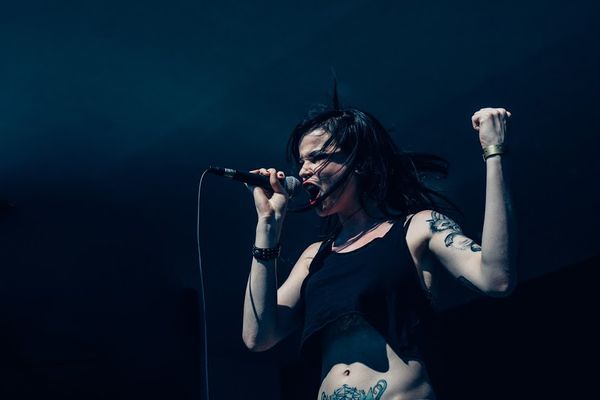 What superpower do you want to have?
Teleportation! I could get so much more time to sleep & travel. I could do a gig on the other side of the world and see and learn so much more about different cultures. 
Have you ever had an accident, if yes, what was it? 
Yes, I had a serious one which changed my whole life when I was 14 years old. I was doing professional gymnastic. After an accident while training I had a spineoperation with a pretty hard recovery time. Of course I had to change my whole life and after all those years backpain loves to remind me of the past. 
What was the craziest thing you ever did?
Nothing, that I would reveal public!
What are you the most proud of?
That after all I still believe there are good people in the world. 
Have you ever cried on a movie/tv show?
Yes! Like a baby, when I saw " Marley & Me" . I'm totally in if it's  about too see a bloody massacre where all of our beloved roles die ... but if a pet dies - drop me your 100 tissue-box, I can't handle it! 
If you have to choose an other instrument, what would that be and why?
Drums, cause it's drop-dead awesome! 
Shower or bath? Morning or evening?
Shower in the evening! 
With which famous person would you sit down and have a coffee for 15 minutes?
I know my answer might not sound that cool, cause they are not famous: would love to meet the parents of my mother.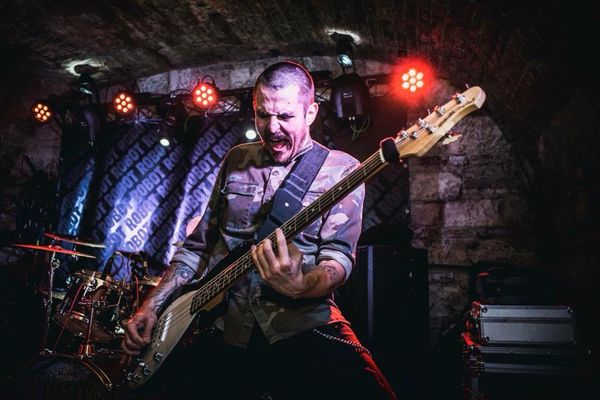 What superpower do you want to have?
To fly or be invisible.
Have you ever had an accident, if yes, what was it?
Nothing serious.
What was the craziest thing you ever did?
I don't know, ask my friends.
What are you the most proud of?
Ask that one  some years later.
Have you ever cried on a movie/tv show?
No
If you have to choose an other instrument, what would that be and why?
Drums. One of the coolest instruments.
Shower or bath? Morning or evening?
Shower in the morning.
With which famous person would you sit down and have a coffee for 15 minutes?
Jimi Hendrix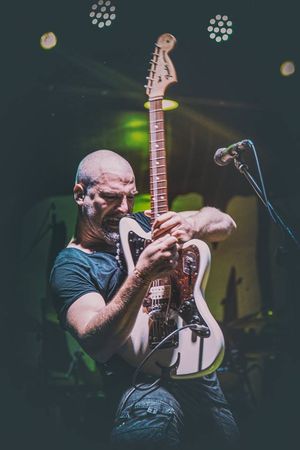 What superpower do you want to have?
I'd like to sh*t money that doesn't stink so that I can keep life-balance between family and music without fa stupid daily job
Have you ever had an accident, if yes, what was it?
For example I only accidentally exist
What was the craziest thing you ever did?
I've developed myself from a couple of tiny cells, I still hardly can believe that I was able to make it.
What are you the most proud of?
I'm proud that in this world I did not go crazy yet
Have you ever cried on a movie/tv show?
f its about a sad story then shame or not, some teardrops might usually fall.
If you have to choose an other instrument, what would that be and why?
I'd try distorted theremin with wah pedal, reverb + delay and with any other effects that is available nearby
Shower or bath? Morning or evening?
Shower, twice a day
With which famous person would you sit down and have a coffee for 15 minutes?
Béla Budai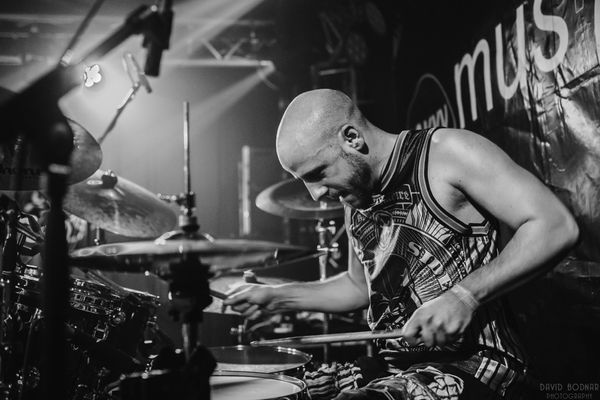 What superpower do you want to have?


I would love to be able to fly. 
Have you ever had an accident, if yes, what was it?
I accidentally threw up/out from a tour bus front seat at 80 km/h. That was a bad accident for the side of the bus...
What was the craziest thing you ever did?
Went to the pit on a Slipknot concert at age 17 with 50 kilos...
What are you the most proud of?
My colleges I am playing with or played with in my bands.
Have you ever cried on a movie/tv show?
Always
If you have to choose an other instrument, what would that be and why?
Bass. Because I am interested in these instruments.
Shower or bath? Morning or evening?
Shower/evening.
With which famous person would you sit down and have a coffee for 15 minutes?
Jozzy